We are a Church of England voluntary controlled primary school and we are proud of our strong Christian foundation and family ethos. Our Christian values of Trust, Kindness, Peace and Perseverance underpin everything that we do in school.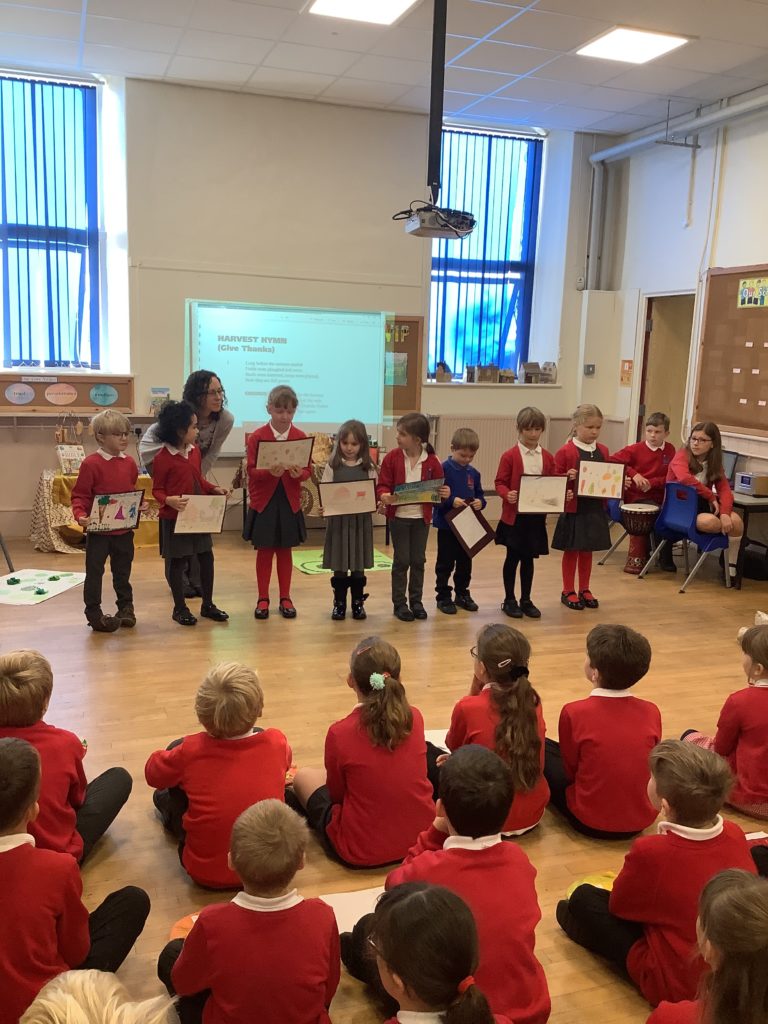 Collective worship is an important part of our school day. It is inclusive, with all pupils invited to engage in it. Through worship we aim to:
Teach pupils about the Christian faith
Provide understanding of Christian values
Foster respect for others
Be still and reflect
Deepen spirituality
Explore 'big' questions
Celebrate special times in the Christian calendar
Respond to national and international events
Organisation of worship
We all gather together in the hall on Monday, Tuesday and Wednesday mornings. Our Wednesday Collective worship is led by members of the Cartmel Peninsula Clergy team. We regularly welcome Jenny Leahy, Rev. Terry Wilcock, Rev. Vernon Ross (Archdeacon) and Helen Hoyle (Community Youth Worker) in to help lead our worship. In the past, we have enjoyed visits from Mark and Sarah Callaghan ('Jester for Jesus') and they often send collective worship videos for us to enjoy.
We have class collective worship on Thursday where we can explore the theme at an appropriate level, ask questions and have discussions or create something for our class reflection areas.
On Fridays we celebrate achievements and have a VIP. Every child in school is a VIP for a week each year and are presented with a certificate recognising their uniqueness, skills and talents. This enables us to share each other's joys and challenges.
Children Leading Collective Worship
Our children regularly plan and lead collective worship. By planning and leading worship, our pupils have a deeper understanding of Christian concepts and Bible stories and are able to further develop their spirituality. This usually takes place on a Monday and has received positive feedback from the rest of school. See below for some photos of these worships.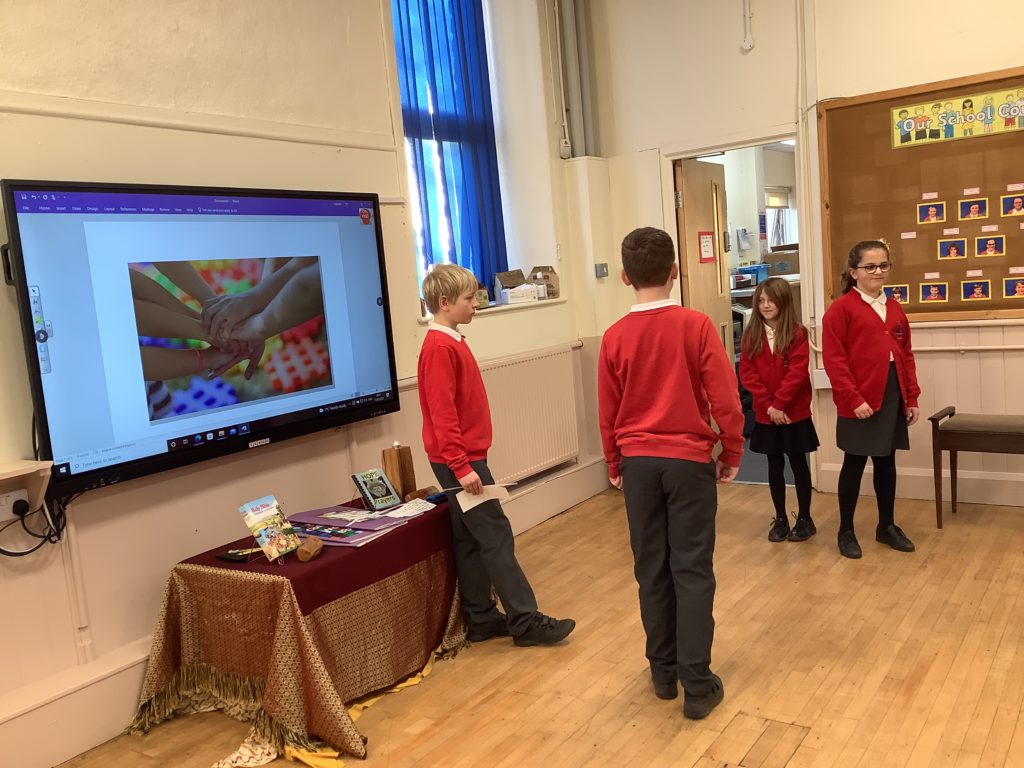 Our link with St Peter's Church, Field Broughton with Lindale
We have new links with St Peter's Church and have enjoyed their visits to school and working with them on projects such as the Reverse Advent Calendar and Remembrance.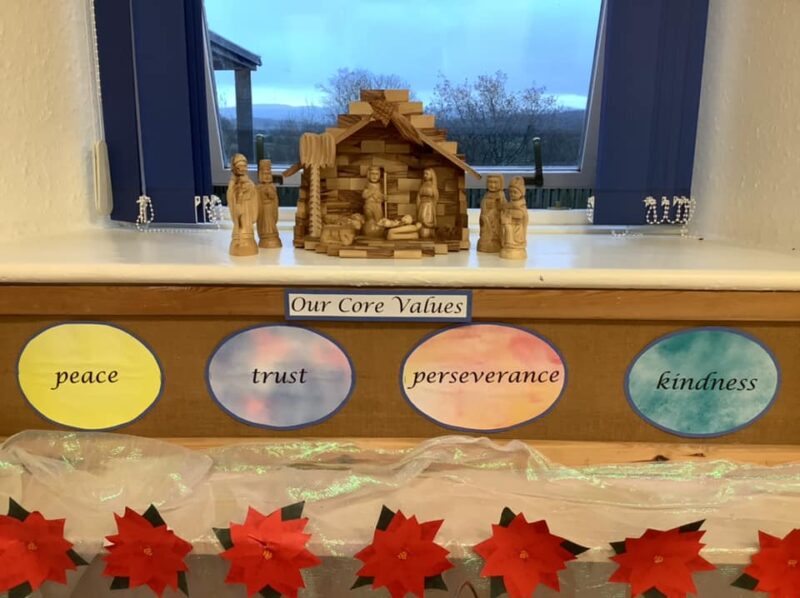 Year 5 and 6 Priory Day
The Priory day each September is an opportunity for our Year 5 and 6 pupils to spend a day with other pupils from all of the Cartmel Peninsula Primary Schools exploring a Christian theme through drama, crafts and other activities and developing their spirituality.