The mental health and wellbeing of our pupils, families and staff are of upmost importance to us and it runs through everything we do. If families have any concerns related to the mental health/wellbeing of their child, please make an appointment to speak to their class teacher.
Our school motto Let your light shine and our vision, values and ethos inspire everything we do and the wellbeing of our school family is no exception. Our vision helps everyone to recognise their worth and builds confidence, for example this could be finding a new passion, sharing kindness with others or fostering enthusiasm for learning.
In school, we regularly run wellbeing projects/activities, discussions as needed and feed wellbeing and mental health into our curriculum in a wide range of ways. We issue regular questionnaires to monitor the wellbeing of our pupils and use the results to introduce new initiatives and tweak what we are offering.

Below are some photos of our Wellbeing Advent Challenge: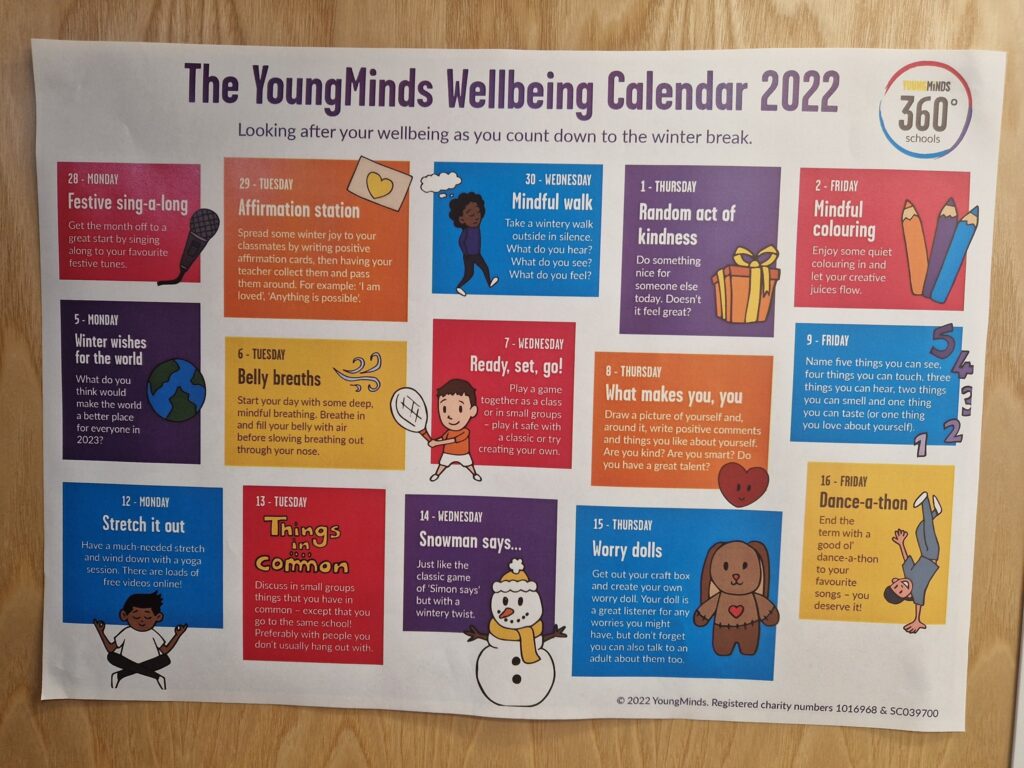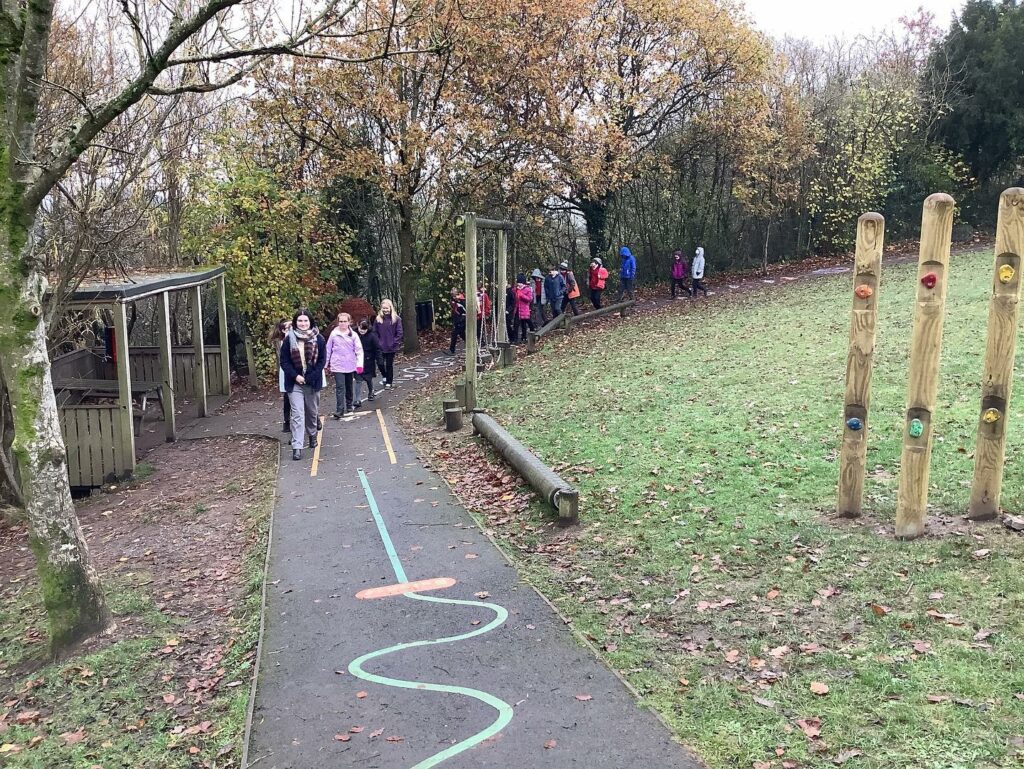 Our Mental Health Lead, Mrs Sarah Coulston, runs a Wellbeing Club each week which the children can choose to sign up to. Weather permitting, the club is held in our new gazebo at the bottom of the field.
Each class has a Worry Monster where they can place their worries. Our pupils can choose whether they would like to chat with an adult by putting their name on their worry.
Useful Resources for Families at Home

Free Decider Skills App https://thedeciderskills.vercel.app/ This can also be downloaded as an app on android/iPhone.
Bubble Bounce (this link takes you to YouTube)
Five Ways to Wellbeing for Young People
Five Ways to Wellbeing: A Family Guide
Young Minds: Support with Grief and Loss
Mental Health Week Parent Videos